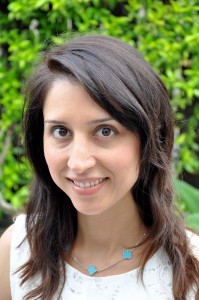 Dr. Gelareh Solomon is a licensed clinical psychologist. Her therapy sessions are customized to the specific needs of each individual. Her ultimate goal is to always empower her clients in achieving their personal goals as well as maintaining lasting mental health.
Dr. Solomon obtained her Ph.D. in Clinical Psychology from The Chicago School of Professional Psychology. She earned her Bachelor's degree in psychology from UCLA. Dr. Solomon has extensive training in treating a wide range of emotional and psychiatric conditions. She completed her pre-doctoral internship at the CGI Counseling Center, where she worked with a diverse population. Dr. Solomon also worked with adolescents at the high school level and with students at UCLA. She completed her post-doctoral fellowship at The Chicago School of Professional Psychology Counseling Center. She presented lectures at UCLA on a variety of topics, including anxiety disorders, eating disorders, and drug addiction. She made presentations to local retirement homes, interns, and community groups. In addition, she managed clinical patient issues.  Her multicultural background has allotted her a unique tool in treating individuals with cross-cultural challenges. Her compassionate and engaging approach is embraced and revered by many. Dr. Solomon welcomes individuals, couples, and adolescents in her practice.
In addition to her private practice, Dr. Solomon also provides assessments and evaluations for pre-surgery and ADHD. Please contact our office for more information.
Dr. Solomon also practices at Pacific Pain & Wellness Group where she practices sports psychology and treats patients with chronic pain symptoms.
To ensure the highest quality of service, Dr. Solomon's initial consultation is free of charge.